There is a common misconception that the city of New Orleans is all about the Mardi Gras Parade. While greatly enjoyed by tourists and locals alike, there is actually more to the city than these revelries. In fact, it is now home to a burgeoning and dynamic art scene.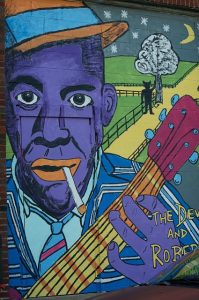 The city itself often draws a comparison to other urban centers such as Austin and Brooklyn which serve as magnets for artists and other creative types from all over the place. It has even come to a point that the city has become a safe haven for a number of creators, artists, and visionaries. One such artist is Bob Snead who describes his latest work as a tribute to the city and his intoxicating love for it.
This sentiment is shared by Hannah Chalew, a local New Orleans artist who has gone out of her way to cherish her roots and give back to the community. She founded T-Lot, a studio and installation space found in the city's St. Claude Arts District. She even made an installation evoking "the post-Katrina landscape" showing how the city and its people have continued marching on despite this massive tragedy.
There are a lot of talented people to meet in New Orleans, so be sure to drop by.